GRE Prep - Private Tutoring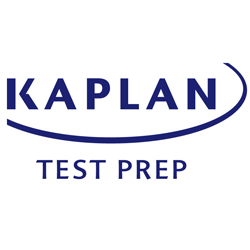 Description
Work one-on-one with an expert tutor on your own schedule and at your own pace for the ideal test prep experience.
Related DU Test Prep Listings
GRE Prep - Online
Looking for GRE help on your schedule? Varsity Tutors connects you with subject-matter experts who can work with you face-to-face using our award-winning Online Tutoring Platform. This allows students and tutors to hold sessions anywhere, anytime, with the convenience of our...
more
GRE® Advantage On Demand
Do you prefer to study on your own at home? Prep with GRE® Advantage: The New GRE® - On Demand, our GRE® Advantage: The New GRE® - On Site course delivered conveniently online. Access the same outstanding program taught by the same outstanding teachers—at the time, place...
more
GRE Prep - Live Online
Kaplan's live, instructor-led online courses provide the benefits of a classroom experience with the flexibility of attending from wherever you are...
more
GRE Prep - Self-Paced
Want test prep on your terms? Prefer working on your own from home? With Kaplan's self-paced online courses, you can work at your own place, at your own pace—wherever you are, at whatever time suits you...
more