LSAT Advantage - Anywhere™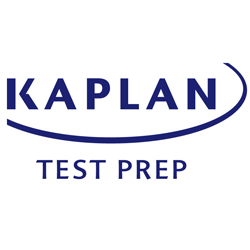 Description
With your busy schedule, do you need to be focused and efficient with your prep? Our LSAT Advantage - Anywhere Course is for students who want complete prep in a concentrated amount of time. It's our most popular and most convenient prep option.
Related DU Test Prep Listings
LSAT Extreme - Anywhere™
Do you want to seize every advantage as you prepare for the LSAT? Then LSAT Extreme – On Site with over 180 prep hours, including our Logical Reasoning On Demand Course, is the right course for you...
more
LSAT Advantage On Demand
Do you prefer to study on your own at home? Don't have access to Kaplan's classroom-based programs? Then, LSAT Advantage - On Demand is the right course for you. LSAT Advantage - On Demand is our LSAT Advantage course delivered conveniently online. Access the same great...
more
LSAT Summer Intensive Program
Ready to do anything it takes to achieve a powerhouse LSAT score? Then, immerse yourself in the most concentrated LSAT prep experience ever: 6 weeks in a distraction-free setting—over 300 hours of nothing but LSAT prep with an all-star faculty and in-depth personal attention...
more
LSAT Prep - In Person
The In Person option is your perfect blend of in-class instruction with our expert LSAT faculty and comprehensive resources for out-of-class supplemental instruction and realistic practice. ...
more
LSAT One On One Private Tutoring
Do you learn best in a one-on-one setting? LSAT Private Tutoring offers the most personalized preparation available with an expert tutor guiding you through a program customized especially for your particular needs and goals. LSAT Private Tutoring is available in packages of...
more