LSAT Advantage - On Site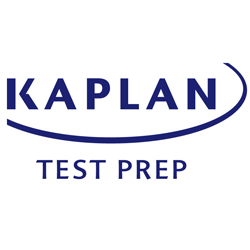 Description
With your busy schedule, do you need to be focused and efficient with your prep? Our LSAT Advantage - On Site Course is for students who want complete prep in a concentrated amount of time. It's our most popular and most convenient prep option.
Related DU Test Prep Listings
LSAT Prep - Live Online
Kaplan's live, instructor-led online courses provide the benefits of a classroom experience with the flexibility of attending from a location convenient to your schedule. ...
more
LSAT Extreme - Anywhere™
Do you want to seize every advantage as you prepare for the LSAT? Then LSAT Extreme – On Site with over 180 prep hours, including our Logical Reasoning On Demand Course, is the right course for you...
more
LSAT Prep - In Person
Looking for LSAT help on your schedule? Varsity Tutors connects you with subject-matter experts who can work with you either in person or face-to-face online via our powerful Online Tutoring Platform—whatever is most convenient for you. Our educational directors will help c...
more
LSAT Summer Intensive Program
Ready to do anything it takes to achieve a powerhouse LSAT score? Then, immerse yourself in the most concentrated LSAT prep experience ever: 6 weeks in a distraction-free setting—over 300 hours of nothing but LSAT prep with an all-star faculty and in-depth personal attention...
more