GRE® One On One Private Tutoring - Anywhere™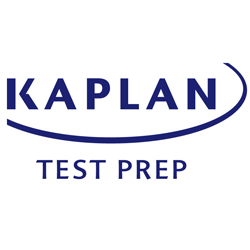 Description
Do you learn best in a one-on-one setting? GRE®® Private Tutoring offers the most personalized preparation available with an expert tutor guiding you through a program customized especially for your particular needs and goals - all right in the comfort of your own home or anywhere you can log onto the internet.. It's the ultimate way to score higher on the GRE®—guaranteed or your money back. GRE Private Tutoring is available in packages of 15, 25 and 35 hours to best fit your scheduling and test prepartion needs.
Related DU Test Prep Listings
Math Refresher On Demand
Rusty on math? This refresher course is designed to build a strong foundation in the basic math skills essential for success on the GRE®. Available for $99 for any student enrolled in a comprehensive GRE® course.*...
more
GRE® Advantage - Anywhere™
Are you ready for Kaplan to bring the GRE® classroom to you? Our leading GRE® Advantage Course is now available from your home, office, or anywhere you can access the Internet. Get live instruction from a live Kaplan GRE® teacher combined with the convenience and fl...
more
GRE® Math Advantage: The New GRE - Anywhere™
Looking to focus only on the Math portion of the GRE®? Prep with Kaplan GRE®® Math Advantage – Anywhere. It's the same content as our comprehensive GRE® Advantage course — without any of the verbal instruction or practice. Our GRE®® Math Advantage course is available...
more
GRE Prep - In Person
The In Person option is your perfect blend of in-class instruction with our expert GRE faculty and comprehensive resources for out-of-class, realistic practice...
more