GRE Practice Tests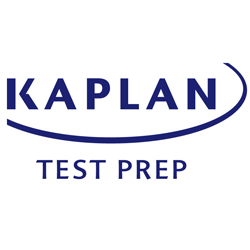 Description
Prepare for the GRE by taking a free practice test from Kaplan Test Prep. Get more than just practice questions with a complete practice test.
Related DU Test Prep Listings
GRE® Math Advantage: The New GRE - Anywhere™
Looking to focus only on the Math portion of the GRE®? Prep with Kaplan GRE®® Math Advantage – Anywhere. It's the same content as our comprehensive GRE® Advantage course — without any of the verbal instruction or practice. Our GRE®® Math Advantage course is available...
more
GRE® One On One Private Tutoring - Anywhere™
Do you learn best in a one-on-one setting? GRE®® Private Tutoring offers the most personalized preparation available with an expert tutor guiding you through a program customized especially for your particular needs and goals - all right in the comfort of your own home or any...
more
GRE Prep - Online
Looking for GRE help on your schedule? Varsity Tutors connects you with subject-matter experts who can work with you face-to-face using our award-winning Online Tutoring Platform. This allows students and tutors to hold sessions anywhere, anytime, with the convenience of our...
more