GRE® Advantage - On Site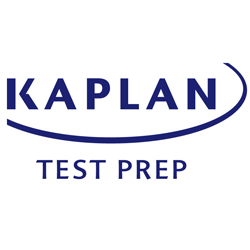 Description
With your busy schedule, do you need to be focused and efficient with the time you have to prep? GRE®® Advantage: The New GRE® - On Site is perfect for students who want comprehensive prep in a structured classroom setting. It's the nation's most popular prep choice for the GRE®. All of our options for the GRE® are designed for the new GRE® and will give you access to all updated questions, full-length practice tests, and Kaplan strategies.
Related DU Test Prep Listings
GRE Prep - Live Online
Kaplan's live, instructor-led online courses provide the benefits of a classroom experience with the flexibility of attending from wherever you are...
more
Math Refresher On Demand
Rusty on math? This refresher course is designed to build a strong foundation in the basic math skills essential for success on the GRE®. Available for $99 for any student enrolled in a comprehensive GRE® course.*...
more
GRE Prep - Self-Paced
Want test prep on your terms? Prefer working on your own from home? With Kaplan's self-paced online courses, you can work at your own place, at your own pace—wherever you are, at whatever time suits you...
more
GRE® Math Advantage: The New GRE - Anywhere™
Looking to focus only on the Math portion of the GRE®? Prep with Kaplan GRE®® Math Advantage – Anywhere. It's the same content as our comprehensive GRE® Advantage course — without any of the verbal instruction or practice. Our GRE®® Math Advantage course is available...
more
GRE® One On One Private Tutoring - Anywhere™
Do you learn best in a one-on-one setting? GRE®® Private Tutoring offers the most personalized preparation available with an expert tutor guiding you through a program customized especially for your particular needs and goals - all right in the comfort of your own home or any...
more